---
---
What are things you prefer to make videos of? – Sireah Videos: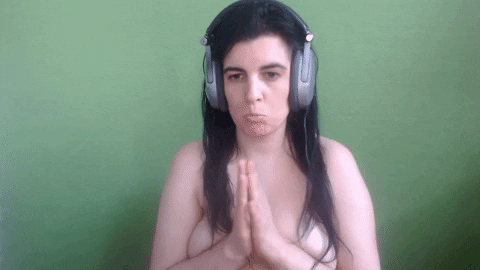 ---
---
This page is being edited…

---
---
All videos can be discussed and I will of course be as flexible as possible for whatever videos I am offered.
This section is to specify some of my "best work" roles, if looking to be cast in something.
Girl-on-Girl
In this example, I am very good at play the masculine in this situations. I have no issue being the aggressor: initiating / convincing / forcing, femdom / facesitting, licking, (tried scissoring once, I know how to do it in practice, but I wouldn't say I actually enjoy it from what I know), fingering, kissing, swallowing cum, clit stimulation, strapons (though I only have experience with that being done to me, it would be something I would practice before assuming that role), etc.
Places
I adore shower sex, any form of sex with water gets me super thrilled.
Sex Position View (examples)
Doggy Style – Basset Hound – Bulldog – Stairway to Heaven: Sireah.
Bended Knee – Blooming Orchid: Sireah.
Rear Entry – Jockey – Iris Garden – Cross Sex – Helicopter – X marks the spot: Sireah.
Butterfly Sex – Criss Cross – Right Angle – Legs on Shoulder – Praying Mantis – Anvil – Launch Pad: Sireah.
Sandwich Sex – Drill Sex – Deckchair: Sireah.
Viennese Oyster – Spread Legs: Sireah.
Sideways – Final Furlong: Sireah.
Exposed Eagle – Acrobat: Sireah.
Down Stroke (solo): Sireah.
Lotus – Sofa Surprise: Sireah.
With regular partners (not in porn / for viewers):
I am someone who loves to give people what they are missing in life.
If you already have a partner, then you should be smart enough to pick smart or explain to them how much you need sex. Think about it for years, try heaps of different things talking to them, find a nice medium. I am not your scapegoat for you being too unintelligent to make your relationships sexually fulfilling. I know it can be hard, if you want a good book about it here, to improve your relationship sex life (how some people make it work and why others fail to).
I struggle with wanting to a part of the growing epidemic of unsatisfied men. I prefer to have sex with a man who really needs me, whom has no-one else to have sex with. Thats my job, to give people what they "don't have", to be that support to keep them trying to find someone that satisfies them. Extra: this does not exclude swingers and such, I'm okay with threesomes. TLDR: No adultery or cheating with amateurs (unless you are hired by a porn corporate).
Attraction depends on a lot of things. I prefer someone who looks "average". If your too hot, I'll ignore you because I think its strange you're talking to me. Think I'm way above you, I'll ignore you. I don't need a massive ego, thank you dear, that's unhelpful. I like to appear like an attractive average girl that you could meet at your local grocery store. I am not afraid of more attractive people, I just also don't notice them as much. If ur a 10/10, go find a 10/10 < is kind of how I see it. I'm a staunch believer in socioeconomic equality dating, example.
Why I'd have sex with you:
You're a good conversationalist. You teach me things that are hard to find out by myself (the rarer the knowledge the better). You accept that I'm a human being, that I exist void of what you desire for me to be in your world. You don't try and mesh our worlds together to make you or I look unstable, example. I want someone who wants to hang with me, fuck me, and be my mate… someone who can kick me to the curb and tell me if I'm being too arrogant. Someone who can accept me doing the same to them without having an emotional breakdown at me being dominant. Someone who is strong on their own morals. Someone who is open minded enough to learn things that the world tells you that you shouldn't know. :shrugs:, dating is hard to explain. I've not seriously dated in a really long time, because I find it frightening that my sex might "leave".
This will get added to over time. Sorry it's short.
< Stories
---
---